Class Websites
At Daarul Uloom Islamic School, we strive to give our children a complete Islamic and secular education. Our curriculum is set at a rigorous level that focuses on the purpose of preparing our students to reach their maximum potential. The curriculum allows for flexibility to differentiate the instruction to meet the needs of each individual because we recognize that each student is unique with their individual learning needs. Our low student/teacher ration enables our teachers to tailor the educational experience to each child. Our ultimate goal is for every student to excel in all their future endeavors.

Our curriculum objectives are adopted from the standards published by the Illinois State Board of Education and are known as the Illinois Learning Standards (ILS). These objectives can be seen online at http://www.isbe.state.il.us/ILS. In addition to academic and intellectual objectives, the ILS outlines social, aesthetic, and physical objectives that should be met by students at each level of their education.


---
Pre-School
Preschool is the basis of every child's education. It prepares them for academic success.

Our preschool ranges from 3-year-old to five-year-old students. We develop social skills, self-help skills, small and large motor skills, letter and number recognition, communication, and several other cognitive and emotional skills. We cover these areas using a variety of methods to ensure that learning is always fun and interesting for your child.

We concentrate on one letter of the alphabet and one number every week. The letter of the week is displayed in the group area. We work on recognizing uppercase and lowercase forms of the letter, sounding it out, writing it, and naming things that begin with the letter. Once the alphabet is finished, we move on to theme-based units. Every week has a theme, and each day we discuss a different topic pertaining to that theme. We integrate this theme into most activities throughout the day. Themes are usually science or social studies based.

Preschool has some time reserved daily for Qur'an, Islamic Studies, and Arabic. Students learn Arabic letters and vocabulary. They listen to, memorize, and recite short surahs. They also learn about Allah (SWT) and Prophet Muhammad (S).

Our preschool participates in field trips, star student of the week, cooking with students, and show and tell activities that follow along with the yearly curriculum.


---
Elementary School
Elementary school is one of the best moments of a childhood! At DU, your child will have phenomenal memories full of learning, laughter, and fun!

Our elementary school consists of kindergarten-5th grade. Students have a full day scheduled where students get all four core subjects (Math, Language Arts, Science and Social Studies) with their homeroom teacher. Students learn Qur'an, Arabic and Islamic Studies (ISAC) with our specialized teachers. Elementary students utilize our newly refinished science lab for various experiments, the art room for art projects and the gym for physical education activities. DU students consistently score above the state average in both reading and math.

Alhumdulillah, our students excel in ISAQ as well. Our students are able to read from anywhere in the Qur'an by second grade. The majority of our students memorize the 30th juz of the Qur'an by the time they finish 4th grade, if not sooner. Students learn about the pillars of Iman and Islam, how to practice Islam, and what a good Muslim character is composed of. Students learn Arabic vocabulary, practice speaking, reading, and writing in Arabic. They practice listening and understanding Arabic to better understand the Qur'an in its original form.

For extracurricular activities, we have an elementary "Girls on the Run" program where girls build a stronger self-body image, get exercise, and build character. We participate in Book-It, and we have our annual "Read-a-thon" in our school library. We also have an after-school Qur'an memorization (Hafidh) program. Our 4th graders have developed and maintained the Islamic Society of Wichita recycling program as part of community service.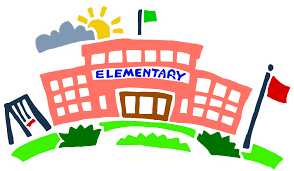 ---
Middle School
Middle school is one of the most important steps for your child to have a successful high school career. DU Islamic Middle School is the place to be.

Our middle school consists of 6th grade through 8th grade. The 6th-8th grade students have the four core subjects English language arts, Math, Science and Social Studies, along with Qur'an, Islamic Studies, and Arabic. They utilize the latest language arts and math curriculum. They consistently score above the state average in both language arts and math. For our 6th and 7th graders, they have a double block of math to strengthen their math foundation to allow them to excel in high school. 8th-grade students are able to take Algebra I (if qualified) and can receive high school credit for it.

In ISAQ, students further develop their mastery of Tajweed rules. They memorize the 29th and 28th juz of the Qur'an, study Fiqh, Aqueedah, Hadith, Tafseer, and Seerah. They continue to develop their Arabic vocabulary, speaking, listening, reading, and writing skills.

For extracurricular activities, we have a middle school "Girls on the Run" program where girls build a stronger self-body image, learn a healthy lifestyle, and build character. We also have an after-school Qur'an memorization (Hafidh) program.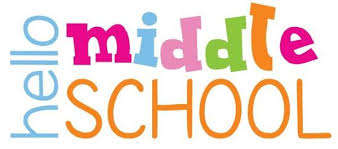 ---