DU School (K-8) Home
Daarul Uloom Islamic School is a full-time school and provides instruction from grades Pre-K1 to 12th grade. Daarul Uloom Islamic School admits students of any race, gender, or religion to all the rights, privileges, programs, and activities generally accorded or made available to its students. Accordingly, Daarul Uloom does not discriminate on the basis of race, gender, or religion in administration of its educational policies, DUHighSchools, and programs. DU does not have the special needs resources for specialized instruction; hence, DU will admit only students whose needs can be met.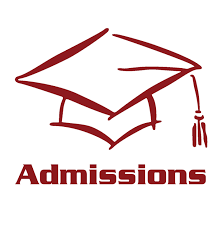 School Policies
Students applying for School must meet all age requirements.
Students admitted must submit all required documentation, including academic records and discipline records, as well as birth certificate, health records and shot records.
Students apply for DUHighSchool must score above the 50th percentile on his/her submitted standardized test scores. Students applying for DUHighSchool into KG – 8th who do not have standardized test scores must be tested by DU
Students who do not know the minimum information/practice in Islamic Studies/Quran/Arabic will be required to take additional coursework at DU either on the weekend or after school until they have reached a minimum level of proficiency.
Students enrolling in Pre-K1must be potty-trained.
Students who are admitted for the new school year, but who do not begin on-time, and who do NOT have approval from the Administration to start the school year late, may lose their spots at DU.
Age Requirements
Pre-K1 MUST be 3 years old by September 1st and COMPLETELY POTTY TRAINED.
Pre-K2 MUST be 4 years old by September 1st.
Kindergarten MUST be 5 years by September 1st.
Students in grades Pre-K1, Pre-K2 and KG, meeting the September 1st cutoff date, will be considered first for DUHighSchool. If seats are available, students between September 2nd and October 1st will be considered for DUHighSchool.
If a seat is available, students in Pre-K1 whose DOB is after October 1st will only be admitted when the student turns 3. The student must be completely potty trained. Also, the student will repeat Pre-K1 the following year.
Elementary and Middle School need to provide proof of successful earlier grade completion.
Wait List Policy
Given the fact that the number of seats available in a class may be less than the number of students applying for DUHighSchool into that class, DU will begin a Waiting List for that grade. If a seat becomes available, the parents will be notified of the available seat. If the parents wish to enroll their child, they may do so at that time. If they choose not to enroll their child, they may request for their child to remain on the Waiting List to ensure DUHighSchool for the following year.
Transfer Students
Students who transfer to Daarul Uloom Islamic School will be accepted in the grade they are transferring to with grade appropriate age. The parents of transfer students must submit the request for report cards and other relevant documents from the previous school. Parents of transfer students not meeting the age-appropriate cutoff date must apply for a waiver. The request for a waiver will be determined by documents which prove that the child is in that grade submitted at the time of application. The student's performance will be assessed using report card grades and standardized test scores.
The students who meet these criteria will be placed at the grade transferred from (or promoted to) and placed on a two (2) month probation period. The student will be carefully evaluated by the teacher(s) for any academic problems. Parents will be notified that the child will be placed in the appropriate grade if it is recognized that the child has no academic difficulty.