School Admin
Hamdan, Burhan
Principal
2021-22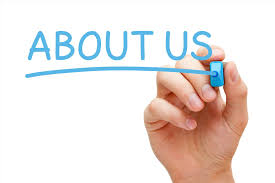 ---
principal@dupeoria.org
3096919089
---
Mr. Hamdan joined Daarul Uloom during 2017-2018 as the High School Islamic Studies Teacher and in January of 2018 was named the Dean of Students. He was part of the initial board who started Daarul Uloom and served as Board of Education member for three years. He is an accomplished Muslim Community Leader and School Principal with deep expertise in many communities. He helped lead and deliver communities' goals and objectives while guided by the Quran and The Sunnah of our beloved Prophet Muhammad (Allah's Peace and Mercy be upon him) as understood and practiced by the Prophet's great companions may Allah be pleased with them all. He has the right combination of hands-on process implementation, team work and management experience, combined with solid Islamic knowledge.

Education, Professional Development & Technical Skills General Islamic Studies – Islamic Online University Foundation of Islam Certificate – Islamic Online University Dawah Certificate – Islamic Online University Master's in Business Administration/Technology Management – University of Phoenix Bachelors of Science in Electrical and Computer Engineering – Wichita State University

Selected Achievements Courses and Certificates in Hadith, Tawhid, Tajweed, and Life of Prophet Led mentoring and counseling programs for children, youth, adults, and refugees Developed and led educational programs for children, youth, adults, and new Muslims Led numerous Friday and Eid prayers in many communities around the United States Developed and conducted workshops related to Marriage in Islam, Foundation of Dawah in Al-Islam, and Hajj and Umrah Led and helped in the effort to develop full time Islamic schools, weekend schools and Quran Memorization Program Served as Teacher, Vice Principal and Principal for various Weekend Schools

Areas of Strength Leadership Vision and Execution Team Work/Cooperation Initiative Counseling Youth Development Conflict Resolution Problem Solving Work Standards


Farghaly, Nermeen
Vice Principal
2021-22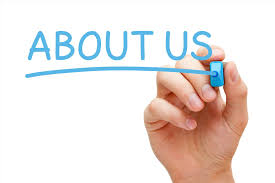 ---
viceprincipal@dupeoria.org
3096919089
---
The 2019-2020 school year marks Mrs. Farghaly's 12th year as an employee of Daarul Uloom Islamic School and 5th year as an Interim Principal. She started her assignment as DU's Vice Principal in 2011. Prior to that, Mrs. Farghaly held the position of Pre-K1 teacher for three years.

After completing her BA degree in Education and before residing in the United States in 2000, she worked as a certified teacher for three years teaching English and French languages to elementary, middle and high school students. After residing in the United States, Mrs. Farghaly also acquired more experience in field of education by completing multiple trainings in Early Childhood Education and teaching at various Islamic part-time schools, such as the Saudi Arabia School and Sunday Schools. In addition, in 2014 Mrs. Farghaly successfully completed a leadership training at the Harvard Graduate School of Education.

Mrs. Farghaly has a great deal of passion for working with students and parents. She works hard at organizing school events and fundraisers, counseling student, working on the ins and outs of running a school, ensuring the students, staff and families have what they need to be part of a safe, intelligent and committed working environment. She is a proud and dedicated employee. She values her relationships with her coworkers and all Daarul Uloom students from whom two are of her own.


Ahmed, Maha
HS Vice Principal
2021-22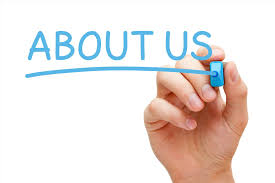 ---
ahmedm@dupeoria.org
3096919089
---
Mrs. Maha Ahmed is teaching Islamic Studies and Quran/Arabic for middle school and high school and is a teacher in Daarul Uloom Qur'an Academy. She taught Islamic Studies, Computer Science, Art and Character Education the previous school year. Mrs Ahmed holds Bachelor degree in Medicine & Surgery, a Master's degree in Human Physiology, a teacher certificate in Hafs and Tajweed, and a Certificate in Nooraniyah. Additionally, she comes to Daarul Uloom with five and a half years of past teaching experience, with about 18 months out of those years teaching here at Daarul Uloom.


Mustaffa, Musliyati
School Admin
2021-22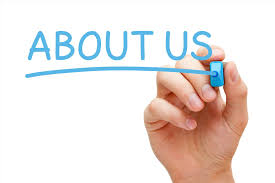 ---
du@dupeoria.org
3096919089
---
Mrs. Mustaffa graduated from University of Missouri Kansas City in Mathematical Science and received a Master of Science Degree from Illinois State University in Economics in 2002. She worked with Financial Solutions Midwest as an office manager until 2010 before joining Daarul Uloom in 2011 as an assistant teacher. She is currently in her tenth year as the school admin assistant for Daarul Uloom.

Mrs. Mustaffa brings years of experience in office management from her previous occupation. She is a very organized and diligent person both professionally and personally. With her strong attention to detail and her ability to deal with various situations that require tactfulness and discretion, Mrs. Mustaffa works well with fellow staff members, parents, and students to ensure the day-to-day administrative operations at Daarul Uloom remain smooth and on-time.


Alrefai, Osama
IT Asset Admin
2021-22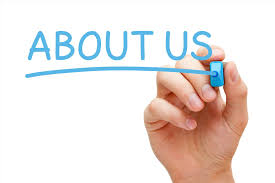 ---
alrefaio@dupeoria.org
3096919089
---
Manage IT assets and software